Customized Extruded solenoid valve manifold Aluminum
Product Detail
Product Tags
Drawing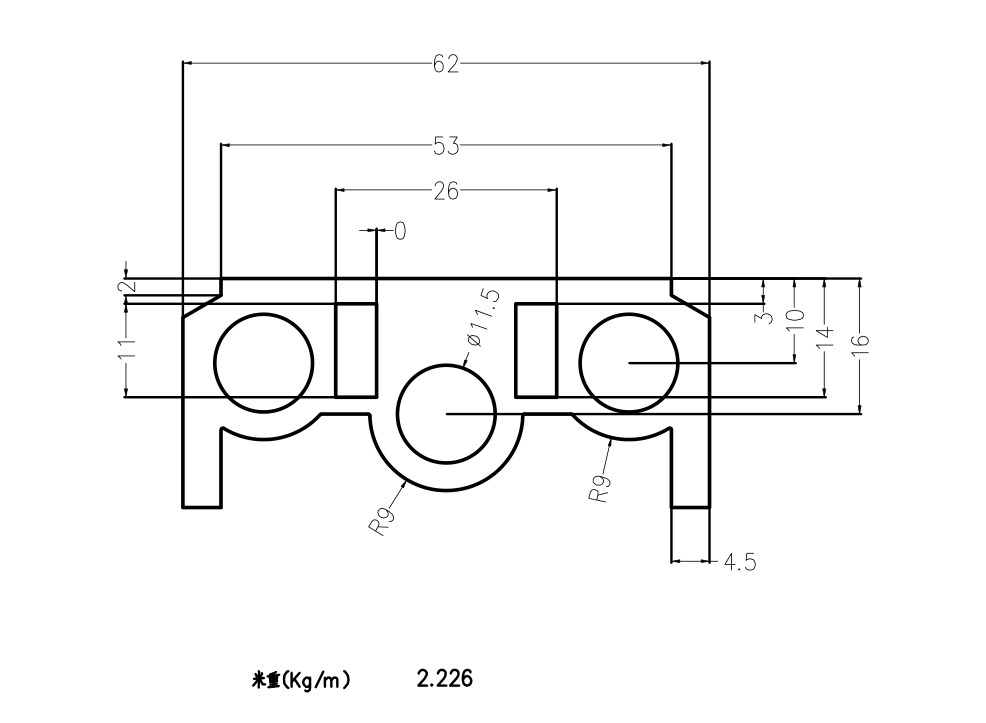 Customized Extruded solenoid valve manifold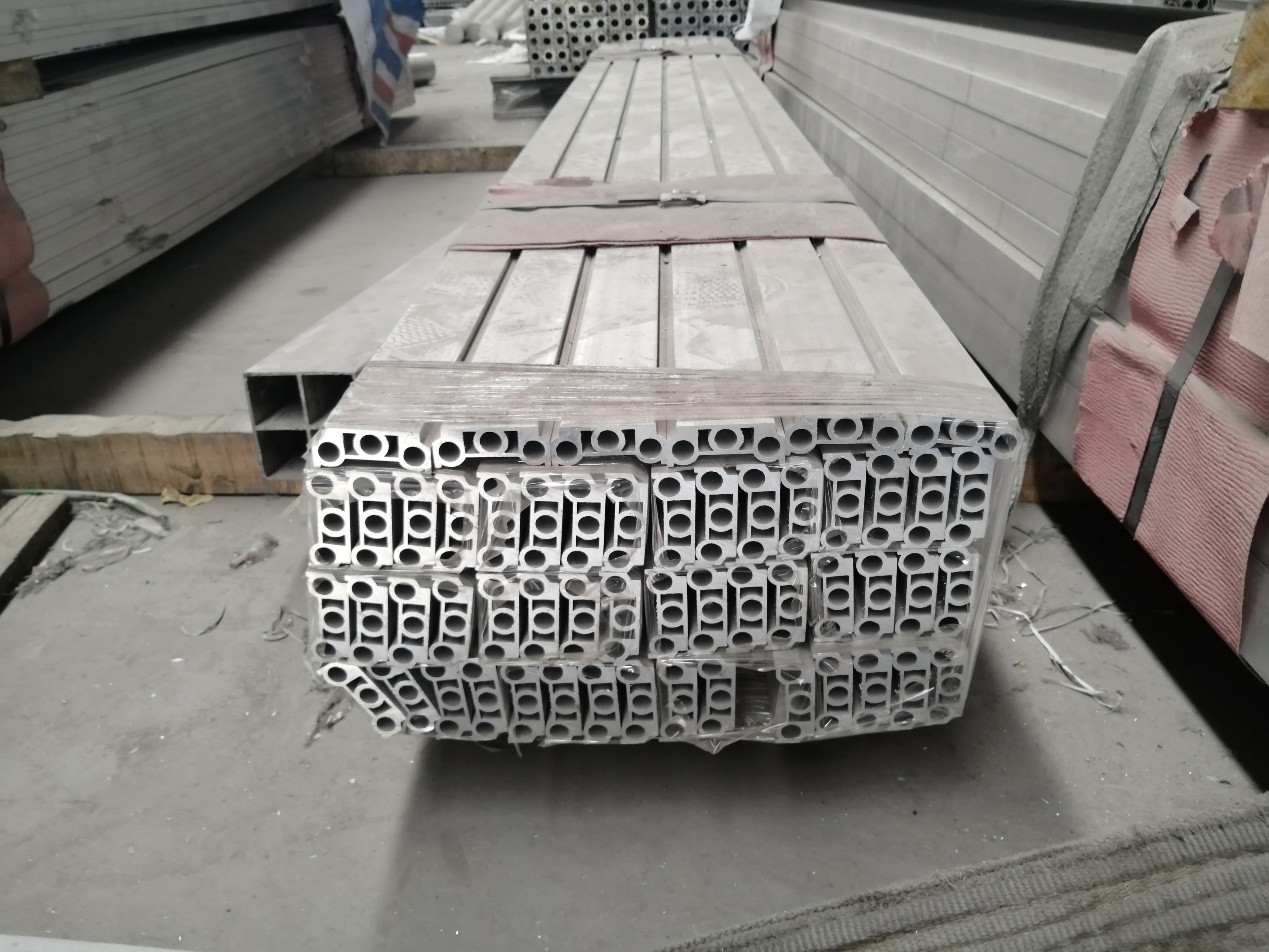 The solenoid valve manifold (Aluminium Extruded Tube)  is an accessory in pneumatic components, which is mostly used in pneumatic control loops, which can realize centralized air supply and centralized exhaust, and save space.
The manifold is a fixed object that can gather multiple fluid channels together. There are at least two separate passages in the manifold. The distance between the inlet ends of each two passages is greater than the spacing between the outlet ends. The outlet end of the passage has a section of outlet pipes with a changed direction, which are evenly distributed on the manifold at the outlet end of the passage. Connecting holes and pin holes parallel to the outlet pipe.
In the design and use of a complete set of automation equipment, often the air source (such as air compressor) is relatively single, and there are more solenoid valves working at the same time, so it is necessary to distribute a single air source to multiple solenoid valves, and the manifold can be used. To achieve such a function.
The air at the air inlet is supplied by the air source, and is distributed by the manifold. The air from the air outlet is connected by pneumatic hoses, pneumatic connectors and other accessories to connect to the components of the complete set of equipment that require air (for example: pneumatic electromagnetic Valve), so that a small amount of air source can simultaneously supply multiple pneumatic components to work.
FAQ:
Q1: What is the main model for using the solenoid valve manifold Aluminum profile (Aluminum Extrusion Tube)?
A:The 4V210 manifold, also known as 4V200M, is used to install and fix 4V200 series solenoid valves, and at the same time distribute a single air source to multiple solenoid valves, so it is also called valve plate, valve seat, air circuit board or base.
In addition to the hole positions of the fixed equipment at both ends, a set of hole positions can correspond to a set of solenoid valves. A set of hole positions is denoted by F. Sometimes F is also denoted by position, connection, way, station.
According to the length of the hole: 4V210-1F, 4V210-2F, 4V210-3F, 4V210-4F, 4V210-5F, 4V210-6F, 4V210-7F, 4V210-8F, 4V210-9F, 4V210-10F,... 4V210-50F.
Q2: Can you produce more type for the manifold Aluminum profile?
A: Yes, we can offer if you get our drawing. We can customize the manifold Aluminum profile as per your requirement.
Q3: How long length for the manifold Aluminum profile?
A: We can make 2M ~3M for the length.
---
---
Write your message here and send it to us