Slide Table Air Cylinder Aluminum tubing
Product Detail
Product Tags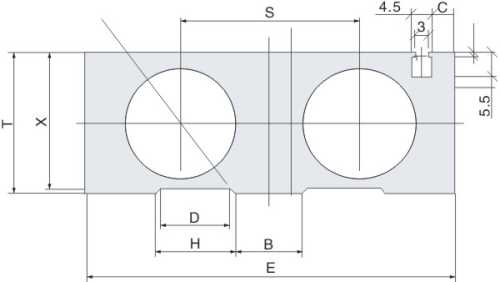 | | | | | | | | | | |
| --- | --- | --- | --- | --- | --- | --- | --- | --- | --- |
| NO | d | E | X | T | D | H | B | C | S |
| 1 | Φ10 | 44 | 16 | 17 | 8 | 10 | 8 | 1.5 | 18 |
| 2 | Φ16 | 59 | 22 | 23 | 11 | 13 | 14 | 1.5 | 30.2 |
| 3 | Φ20 | 68 | 25 | 26 | 13 | 16 | 17 | 1.5 | 35 |
| 4 | Φ25 | 82 | 31 | 32 | 16 | 18 | 15 | 5 | 40 |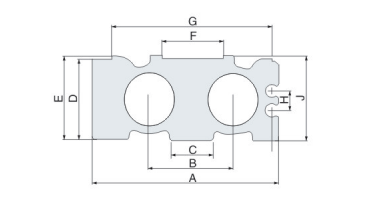 | | | | | | | | | | | |
| --- | --- | --- | --- | --- | --- | --- | --- | --- | --- | --- |
| NO | d1-2 | A | B | C | D | E | F | G | H | J |
| 1 | Φ6 | 30.9 | 12 | 8.7 | 11 | 11.7 | 13.2 | 27.4 | 5 | - |
| 2 | Φ8 | 36 | 15 | 9.4 | 11.3 | 13.8 | - | 33 | 5.8 | - |
| 3 | Φ12 | 47 | 20 | 10.5 | 18.9 | 19.9 | 15.2 | 41.2 | 6 | 20.4 |
| 4 | Φ16 | 58.3 | 26 | 13.7 | 24.4 | 25.3 | 19.2 | 50.4 | 6 | 25.8 |
| 5 | Φ20 | 72.8 | 32.4 | 14.2 | 29.3 | 30.8 | 24.7 | 68.6 | 6 | - |
Q1: What types of sliding table Pneumatic cylinders are there?
A: Model have MXS and STM pneumatic cylinder
Q2: What is the slide table Pneumatic cylinder?
A: Sliding table Pneumatic Cylinder: Pneumatic sliding table is a linear drive mechanism widely used in the automation industry. It is widely used in the field of machine tools, automation equipment and robots. It is generally driven by compressed air, and the linear movement of the slider is realized through the combined transmission of precision balls and linear slide rails.
Q3: Are there any advantages?
A:
1 Compact integration of sliding table Pneumatic Cylinder work table and Pneumatic Cylinder;
2. The precision Pneumatic Cylinder is suitable for pneumatic sliding tables for precision assembly;
3. High rigidity/high precision, optional adjustable stroke device (0-5mm);
4. The sliding table Pneumatic Cylinder adopts cross ball guide, which has low friction and can realize smooth movement without looseness;
5. The combination of Pneumatic Cylinder and worktable reduces the overall size;
6. Double-Pneumatic Cylinder structure is adopted to obtain twice the output force;
7. Built-in magnetic ring type, magnetic switch can be installed.
8. Pneumatic sliding table pneumatic Pneumatic Cylinder is generally used as the transportation and transportation of precision instruments, and the accuracy is relatively high.
Q4: What is the bore size for MXS?
A: The bore size have Dia 6mm, Dia 8mm, Dia12mm, Dia16mm, Dia20mm
---
---
Write your message here and send it to us